The most reliable second-hand cars
Posted by:
Admin
Tags:
Posted date:
07-05-2020
Used cars can be an extremely beneficial investment for many different reasons. However, some models have a lower reliability rating than others. Through research, Japanese models tend to be the most reliable used cars.
Our dealership in Hampshire has a vast experience in selling quality used cars. Here is a list of the top 10 most reliable used cars:
Toyota Yaris
The Toyota Yaris is the UK's most reliable used car from the year 2011, to present. A used Yaris provides excellent value for money and comes in two different shapes, Sedan and Hatchback.
Honda Civic Diesel
The Honda Civic Diesel between the years 2012 – 2017 is a popular hatchback that is suitable for the whole family because of its durability, spacious interior, and legroom because of 'Honda's Magic Seats.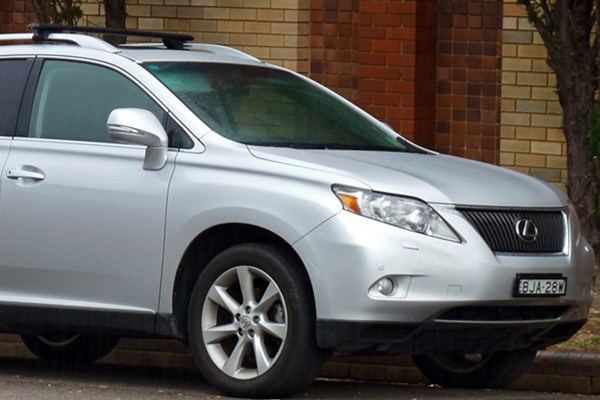 Lexus RS
The Lexus RX (2009-2016) is renowned for its impressive performance and its low running costs. It has low emissions, so would be in a lower tax group, and a high powered engine of up to 3.5 litres.
Seat Leon
Third generation Seat Leon (2013-present) owners reported that this car a good all-round package. It's sporty to drive, has an arrow-head design, smart-looking interior, with many high-tech gadgets and a very efficient engine.
Audi Q3
The Q3 model (2011 – 2018) is very popular on the market, as 1.1million have been sold since 2011. However, some previous owners faced problems with these vehicles and ended up with expensive repair bills.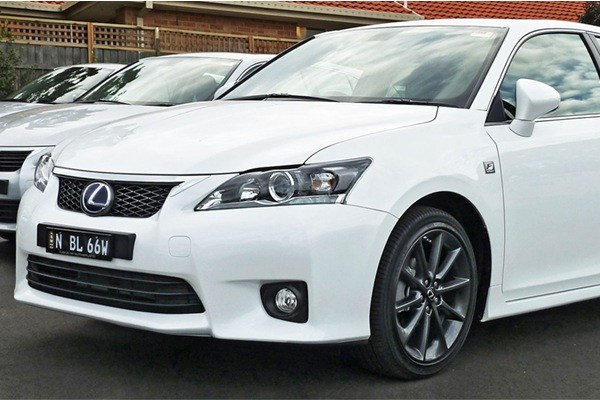 Lexus CT
The advertisement created by Lexus' media group, regarding the Lexus CT (2011 – present) stated that this was the 'world's first full Hybrid luxury car.' The seats are incredibly comfortable, and the economic potential is excellent.
Kia Cee'd
The Kia Cee'd (2007-2012) was designed and built in Europe, and according to a large number of drivers, it has been reported a smooth ride, has space for five people to travel comfortably, as well as being stylish and sturdy.
Honda Jazz
Only a very small per cent of Honda Jazz (2008 – 2015) drivers reported finding a fault or other common issues with their vehicle. The Jazz makes driving around town easy, due to its excellent vision.
Toyota Rav4
Toyota have always ensured the latest version of the Toyota Rav4 is practical, easy to drive and reliable. A survey revealed that this model of Rav4 (2006-2013) is still a quality vehicle, even with high mileage.
Toyota Avensis
Driver experience reviews find the 1.6 petrol-engine of the Toyota Avensis (2009-2015) is almost as economical as diesel engines. This make is very reliable, with few reported faults and also offers a good-quality ride.
Least Reliable Second-Hand Car Models
It has been found that the least reliable used cars may end up costing you more money in the long-run than buying a brand new car with a warranty, as they result in large bills.
Here is a list of the top 10 least reliable used cars:
BMW 1 Series
The BMW 1 Series (2004 – 2011) is reported to be the UK's most unreliable second-hand vehicle. Around 67% of past owners have had problems with the engine and battery of the vehicle, causing expensive repair bills.
Renault Clio
Renault Clio (2005 – 2012) drivers said the main problem with the older version are faults related to the electrics. Another criticism, which many sport model drivers share, are issues with the gearbox.
Ford Focus
Numerous issues have been reported with the used ford focus' (2004 – 2010). The top complaints being blocked filters, wheel arches rusting, poor performance and power steering issues, to name a few.
Nissan Qashqai
Issues likely to result with the purchase of the Nissan Qashqai (2007 – 2013) are problems with the clutch, rattling noises around the dashboard and some reported leaks, particularly around the windscreen and door trims.
Volkswagen Passat Diesel
Examples of concerns with the Volkswagen Passat Diesel (2005 – 2015) are suspension problems and steering system issues. On automatic versions of this vehicle, the direct-shift gearbox is also reported to be a problem.
Vauxhall Insignia
The latest version of the Vauxhall Insignia (2008 – 2017) has a stop-start engine system. People who have bought used Vauxhall Insignia have reported problems with this system.
BMW 5 Series
Owners of the 2003 – 2010 model of the BMW 5 Series have reported problems with the suspension and the infotainment system, iDrive, in their used cars.
Vauxhall Astra
People that have purchased a used Vauxhall Astra (2004 – 2009) have reported finding many engine problems, excess smoke, failing water-pumps, electrical problems and suspension issues.
Ford Kuga
Although the Ford Kuga (2008 – 2012) model was an excellent SUV, owners of this used vehicle have noticed many faults, including Sat Nav. and air conditioning problems, and clogging of the particle filter.