Local Car Dealership
Petersfield / Liss / Hill Brow / Oakshott / Rake / Hawkley / Durford Wood / West Liss / Greatham / Empshott / Hampshire

RAKE CAR SALES LIMITED - YOUR LOCAL DEALERSHIP
Used Cars
Car Buyer Hampshire helps people living in Hampshire to find a suitable used car based on the budget and other factors. We have cars of all the best brands and popular models so that customers can choose from a large variety of cars to suit their needs.
To make purchasing the used car a stress-free experience for the buyer, they regularly update and review the vehicles available, and offer the buyer the best price with a price guarantee. Customers can search the used cars available for sale online or can contact our experienced staff on phone.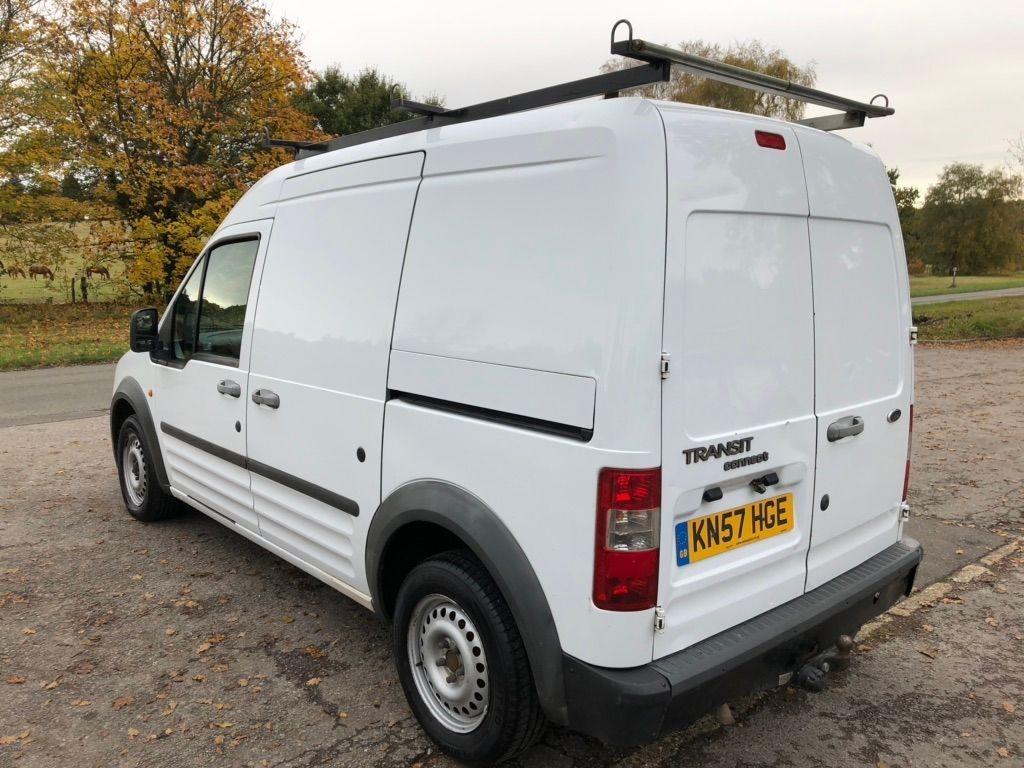 Used Vans
A large range of used vans of all popular models, makes are available with Car Buyer Hampshire so that customers can purchase a suitable van based on their budget. The large variety of vans available is unmatched, so to get used vans of excellent quality at the lowest price, car buyers should contact on phone.
Sell Your Car
Since we use the most sophisticated tools for vehicle valuation, we can provide the latest updated information on the value of the vehicle which you wish to sell. We purchase all kinds of used vehicles ranging from motorcycles, vans, cars, 4X4 wheel drive, motor-homes.
We are always looking for more vehicles to add to our stock. Hence we can purchase the car you wish to sell so that you get the best deal financially. We provide car owners who are planning to sell their vehicle with a no-obligation free quote if they contact us or bring their car to the dealership. We will revert with our offer for the car at the earliest.
Finance
One of the advantages of using our services is that we are a credit dealer who is FSA licensed and can get credit for their clients irrespective of whether the client has any credit history in the United Kingdom.
Car buyers who are unable to get finance for their purchase should contact us, since our finance deals are flexible and suit buyers with varying budgets. Our vehicle stock listed in updated frequently, so buyers should contact, even if they do not find a suitable vehicle on the website.
We also offer free advice on purchasing vehicles, and vehicle maintenance so that all clients can purchase, use the vehicle they wish.
What Type of Car are you Looking for?
4X4
Built explicitly for tackling rugged terrains, 4X4s have powerful engines, large boot space and used primarily for off-road driving.



Convertible
Convertibles have retractable roofs made of either fabric or metal. These cars focus on style more than substance and are perfect for cruising on a sunny day.


Coupe
Based around saloon cars, Coupes are two-door cars with solid roofs. They have a sporty, sleek look with a low ride height. Given their aesthetic appeal, they are often more expensive than other cars.
Estate
Estate cars are essentially longer saloons or hatchbacks. They are perfect family cars, with large boot space. Given their length, you can also transport things on the roof.


Hatchback
These compact cars are perfect for city runs, with larger models making for perfect family cars. The name comes from the fact that the entire rear end opens up to provide brilliant boot access.
Panel Van
Panel vans are transport vehicles based on a standard passenger chassis. They come with large cargo space and typically have a single row of seats.


Saloon
Known in the US as sedans, saloon cars are the mainstay of brands like Mercedes and BMW. Their longer wheel-base offers a more comfortable ride and increased legroom.


SUV
An SUV, or Sports Utility Vehicle, is essentially a more rugged version of a hatchback. They have a large amount of space inside and can offer a comfortable ride faster or commuting around the city.
What do you want to do with your car?
New Drivers
Picking your first car is always a daunting experience. We recommend that you select small petrol rather than a diesel car with responsive steering and braking. Models such as the Ford Fiesta, Volkswagen Polo and Vauxhall Corse are brilliant options for new drivers.
Company Car
The best thing to look for with a company car is comfort. Emissions and how much it will cost you in company car tax are also considerations you should make. We recommend models such as the Dacia Sandero, Audi A3 or the BMW iX3.
Long Journeys
Like company cars, the best thing to look for in vehicles for long journeys in comfort. Additionally, it would be best if you consider the miles per gallon and emissions. We recommend the Nissan Qashqai, Peugeot 208 or the Hyundai i30.
All Seasons
When considering a car for all seasons, winter is the one you need to prepare for most. In this way, SUVs or 4X4 vehicles are your best bet. Cars such as the Volvo XC90, Audi Q3 Quattro and Range Rover Sport are all excellent examples.
Big Boot
If you're looking for more boot space, larger models such as SUVs or Estate cars are your best bet. A representative example would be the Skoda Superb Estate, Mercedes E-Class Estate or Range Rover.
Easy Access
If you are an older driver or require easier access to your vehicle, then these are the best cars for you. We'd recommend the Vauxhall Viva, Volvo XC40 and the Dacia Duster.
City Driving
Small, nippy hatchbacks are best for city commutes. Their agility and handling make them perfect for city driving. Models such as the Hyundai i10, Skoda Citigo and Kia Picanto are all perfect options.
Make a Statement
If you are an older driver or require easier access to your vehicle, then these are the best cars for you. We'd recommend the Vauxhall Viva, Volvo XC40 and the Dacia Duster.
Contact your local car dealership in Hampshire to discuss any of our services. Call 01730 239296 to find out more about our current used cars in stock.

Hill Brow
Oakshott
Hampshire
Durford Wood
West Liss
Greatham