Cheapest Second-hand Cars To Run
Posted by:
Admin
Tags:
Posted date:
09-06-2020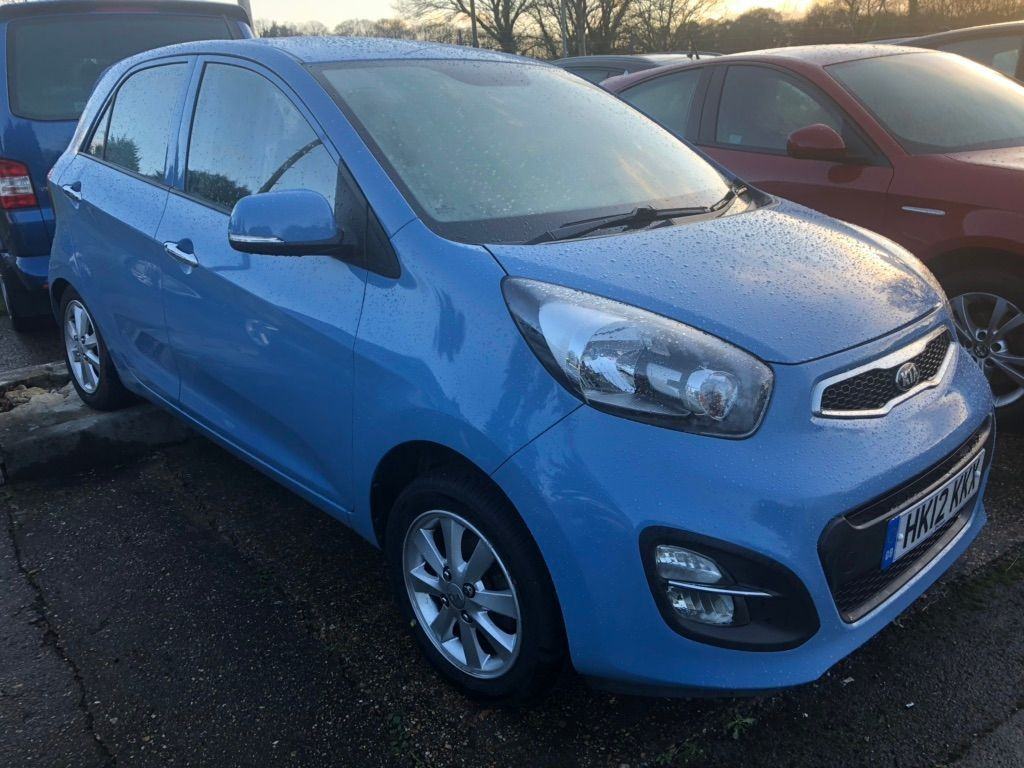 What Are The Cheapest Second-hand Cars To Run?
When it comes to buying a perfect quality used car, it isn't an easy decision. All people want the best choice, a bargain, amazing specifications, reliable, excellent fuel economy and plenty for our money.

Listed below are some of the best cheapest second-hand vehicles to run. You might want a new family car, a first-time buyer car, or perhaps you would like a second family car.

Whatever you want, there are many choices to choose from on the market. It depends if it is within your budget and its price. Check our list below of some of the best cars to see some guidelines. Our Hampshire car dealership created this guide to the cheapest second-hand cars to run.

Suzuki Swift
The Swifts excellent price value compared to some of its rivals; it is cheap to run and cheaper to buy than a VW Polo and does come with more equipment across its range. If you move up through the extra trim levels, the prices do start to climb but, it still placed cheaper than an equivalent Ford Fiesta.
With small engines, no version of the Swift group is particularly thirsty. It would come as a shock that the 1.2-litre Dualjet is far more economical to run than the 1.0-litre Boosterjet.
We found the highest official fuel consumption comes when the 1.0-litre engine is paired with the automatic gearbox, running at 46.9mpg is far from mediocre, while we found the Dualjet gives up to 55.4mpg depending on its trim and its wheels size.
The Suzuki Swift's servicing costs are about average at this level. It's worth pointing out that many insurance group costs are unusually high it is 15 groups higher than a Ford Fiesta and very much on a par with the 197bhp VW Polo GTI.

It is because insurance group experts rate the Swift as more expensive to repair than its rivals; young drivers, in particular, are urged to search an insurance quote before choosing the new Swift.

Hyundai i10
The Hyundai i10 appears to be in the expensive prices budget compared to its best rivals in the current market. The cost for a cash buyer is more costly than the price for a VW Up, Toyota Aygo or a Kia Picanto.
However, you really do get a lot of driving and equipment for your money. When it comes to selling the Hyundai i10 in three-years' time, it is likely to retain more of its list price than any of its new rivals, including the Picanto, which does help even thing out.
It is also worth noting that strong resale money values keep finance payments low, and, the i10's monthly PCP costs are incredibly competitive. It is also the same if you lease the car. So it is a great new budget car for you to save money.
The 1.0-litre emits less CO2 and uses less fuel than the 1.2, but the number margins are slim. When tested, the 1.2 MPi 84 on a number of different roads managed to run an average 42.9mpg. It was a few mpg better than the new Picanto 1.25 MPi 83. The i10s tend to be pricier to insure than the majority of its new rivals.

Peugeot 108
Driving a brand new or second-hand 108 cars is also a great experience as well as a great budget price, with 99g/km CO2 emissions. It also means company cars users will pay a relatively low rate of Benefit in Kind BIK.
The 1.0-litre petrol engine performed in tests for real-world fuel economy, too, achieving an impressive 54mpg on the long run. Even an equivalent Skoda Citigo Greentech is slightly more expensive each month.
Most 108s are purchased on PCP finance, and Peugeot cars group have some attractive deals that put it near the top of the cheapest budget city cars to buy on a PCP deal.

Volkswagen up!
The reliable Up is a little pricier than the Kia Picanto models and is back in line with the Hyundai i10 models. The Up new resale values are slightly lower than the i10. It will be worth somewhat less after three years.
The 59bhp engine's start/stop system does improve fuel economy and cut emissions by switching off the engine when you come to a stop. The day-to-day running bills are low, with a top official fuel economy of 51.4mpg and CO2 emissions of just 100g/km.

It is partly due to its higher gearing, the higher-powered, six-speed Up GTI tops an, even more, running an excellent 53.3mpg. It is one of the lowest-priced hot-hatches you can purchase, which only adds to its appeal.

Skoda Fabia
There isn't a poor performance in the Fabia's exclusively reliable petrol line-up for fuel economy and emissions.
It means company cars drivers will want to consider the 1.0 TSI 95 models, which emits a reasonable 103g/km of CO2, while private buyers will enjoy that engine's impressive budget claimed fuel economy. It has a great interior and an excellent boot space, a car to check out.
MG 3
The MG 3 models are reliable and exceptionally economical to purchase and have a budget price, and even a top of the range models will cost you far less than the cheapest version of some of its popular rivals.
Young drivers will appreciate the low insurance group rating of the MG3. It will, however, cost a lot more to own in other ways. It loses value quite quickly, and the petrol engine has rather poor CO2 figures and fuel economy.
The MG has extended its seven-year/80,000-mile warranty to the 3. MG states that this demonstrates faith in the reliability of their products.

In terms of the MG3's safety, it has six airbags on every car, stability control and emergency brake assist.

The MG3 also has two Isofix child seat mounting points, hill hold control, and a tyre pressure monitoring system. They are installed as standard across the MG3 car's range.
Citroen C1
The Citroen C1 looks competitively priced against the Volkswagen Up model and the Hyundai i10. We found it undercuts the Toyota Aygo models with which it has so much in common. Fabric-roof Airscape models command a premium, though, and can't be purchased in entry-level Touch trim.
Driving a Citroen C1 should prove cost-effective. The 1.0-litre petrol engine performed well in our True MPG tests, achieving a good 54mpg, and no version emits more than 99g/km of CO2 - good news for those who pay back company cars tax.
Kia Picanto
The cost of Picanto cars though is a slightly cheaper alternative to an equivalent Hyundai i10 or Volkswagen Up for a cash buyer.
It will, however, lose a little more of its value over three years compared with the i10. If you decide to search for a PCP finance deal, the difference in monthly payments is less evident.
Running costs are quite competitive. The Picanto 1.25 MPi runs at 39.8mpg on different roads, so a respectable figure the i10 with a 1.2 MPi engine was slightly better with 42.9 miles per gallon.
The Picanto cars though are usually more economical to insure than an i10. You are not likely to get the much better economy out of the Picanto's limited 1.0 MPi engine this is because you have to work it much harder.
Dacia Sandero
The Dacia is by far, one of the cheapest options in the small car class on the market.
This is due to the economic engines and inexpensive to run. The 1.0-litre offers the most miles to the gallon, and the 0.9-litre turbocharged petrol is hardly any less fuel-efficient.
It looks a great car as well as economical. With the spacious interior provided, the Sandero could be the modern family car you want.

Mitsubishi Mirage
Mitsubishi Mirage running costs though are the cars most substantial hand. It was designed right from the outset with a sub-100g/km CO2 emissions figure as a target. Every model in the range is exempt road tax and from the Congestion Charge in London.
You will find the automatic CVT version of the 1.2-litre Mirage 3 offers the most efficient engine and gearbox combination in the range, averaging 68.9miles per gallon and emitting 95g/km of CO2.

The manual version, by contrast, emits 100g/km and averages 65.7miles per gallon.
Toyota Aygo
The majority of Toyota Aygos will be purchased on PCP car finance, and you'll find it competitive when compared like-for-like against the Volkswagen Up. You will find the equivalent Hyundai i10 also undercuts the Toyota Aygo.
The costs of running the Toyota Aygo make it more impressive. With CO2 emissions of 93g/km, it will make cheap company cars combined with its fuel economy at a competitive 57.7miles per gallon.
Dacia Logan MCV
The Dacia Logan MCV cars running costs are relatively low. The most economical engine of the range is the 1.5dCi diesel engine which offers 74.3mpg on the official test cycle.
The 0.9-litre petrol engine fares well with an official figure of 56.5miles per gallon, and the 1.2 16v petrol engine still performs competitively with 48.7mpg.
Dacia Logan MCV's CO2 emissions across the range are very competitive. The best makes of the spectrum are the 1.5 dCi diesel engine that emits 99g/km.

The 0.9 TCe petrol engine, despite having more power available, it is the cleanest of the two petrol engines available with 119g/km of CO2 emissions. The 1.2 16v petrol engine manages a disappointing 135g/km.

Smart ForTwo EQ
The Smart Fortwo Coupe is priced in line with its electric city cars rivals, such as the Skoda Citigo e iV and theSeat Mii Electric.
The Four EQ? can charge at up to 22kW from a commercial charging point. It will take the battery from 10% to 80% in 40mins. From a home socket, you're looking at 3.5hrs to do the same charge or 8.5hrs from a standard three-pin plug.
Vauxhall Corsa
The Vauxhall Corsa's official Co2 emissions are low among small cars; this results in practical Benefits-in-Kind ratings that could make it an attractive company car choice.
Similarly, the 99bhp 1.2 100 petrol engine officially returns around over 50mpg, while the 1.5 102 Turbo D diesel about over 70mpg which is appealing if you're a high-mileage driver.
Skoda Citigo
You will find the Citigo e iV is one of the cheapest practical electric cars of choice you can purchase.
The battery charges from 0-80% from a 7kW home charger. It could take around four hours. A 40kW rapid CCS charger will give the amount of charge in one hour.
A three-pin plug will charge it in 13-16 hours. The SE choice only comes with a three-pin plug charger as standard and cannot be charged using a CCS charger. The SE L trim adds a Type 2 cable that plugs into a 7kW socket and is CCS compatible.
SEAT Mii
The Seat Mii Electric is one of the cheapest electric cars around that you can purchase. The battery will charge from 0-80% from a 7kW home charger will take about four hours, a 40kW rapid charger will do the same in one hour.
A three-pin plug will charge it up in 13-16 hours, but you'll have to pay extra for the cable, it doesn't come with the car. If you are looking for an economical electric car, this is the purchase for you.
We hope that this guide to the cheapest second hand cars to run has helped you when buying your next used car.

If you live in the Hampshire area, we offer a large selection of fantastic used cars for sale.