Best Used SUVs UK
Posted by:
Admin
Tags:
SUV, Buying guide, second hand
Posted date:
01-01-1970
Which are the best used SUVs to buy in the UK? We have located some incredible SUV vehicles which are available at great prices. We look at some great quality SUVs including.
What is the purpose of an SUV?
An SUV or a Sports Utility Vehicle is defined through its large wheels, four-wheel drive, above-average height, and sport-Esque body lean features such as a 2.0-litre diesel engine.
The notable features of the SUV are what gives the car its versatile characterisation. SUV's aim to suit the need of any consumer and excel at the task, whether that be a large desirable family SUV commute with spacious interiors or a one-person solo journey across harsh terrains. SUVs also sport lower miles per gallon than ever.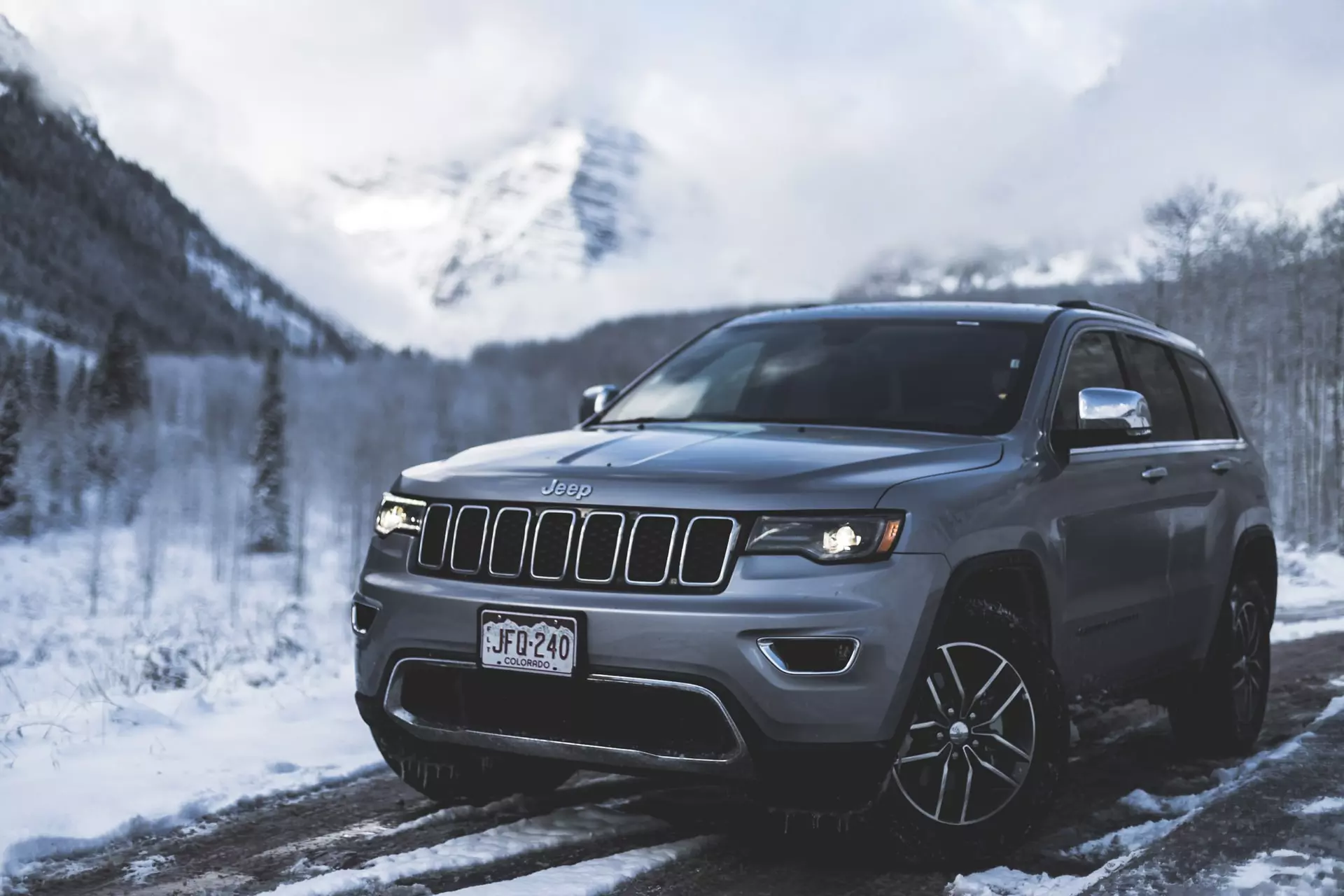 SUV's are the optimal car choice for external or spacious internal boot storage, whether that be for personal belongings or passengers; an SUV rivals many cars at carrying your Sportage, storing and transporting your belongings in a move or even carrying spare wheels or your family-friendly hobbies from bikes, surfboards, fishing equipment and kit, tents, camping equipment or winter equipment and kit such as skis and other outdoor passions.
Whether you need to make plenty of room for that new family member and need more than space for four adults or to eliminate the limits of other commercial cars and handle or ride over new terrain, an SUV is a perfect solution.
Good news, SUV's offer a wide range of variations to not only suit but meet your specific car needs, whether that leans more to daily city commutes or lengthy off-terrain ventures.
Other needs met could include multiple rows of rear seats, 4x4 drive, being well equipped or having a great value interior quality, low mileage, larger efficient engines, ease of ride, interior space, boot and rear storage space or parking sensors.
So whether you want something lower end or higher end and premium, like a BMW, Renault or some Dacia models, there is an SUV for you.
Should I buy an SUV?
SUV's are built to handle the advancing needs of the modern consumer and rivals many cars, whether that's to ride beyond the limits of roads, great value interior quality or maxing out on boot and rear space. SUV's are for you, whatever that means to you.
Whether your needs are more centred around having an impressive all-around family car, a sleek and up to date style with all the bells and whistles in terms of features, multiple rear seats or maybe due to your stature, you need a higher driving position than most.
The higher driving position boasts a noticeable difference in road visibility, really giving you peace of mind in those harsh or off-road conditions, such as winter driving, making it easy to drive, reliable and practical; another feat the SUV rivals at due to the nature of the four-wheel-drive car and an average of a 2.0-litre diesel engine.
Some models do include 2.0-litre petrol engines or a lower 1.6-litre or 1.5-litre diesel version. What Car? Boasts a plethora of reviews, advice and top 10s concerning SUVs ranging from used, new and class-leading, low-end, mid-ranged, top-end, number of seats, quality of ride best for money, etc. to put your mind at ease.
If you still think the SUV might not have the interior capacity for all your possessions or seats, SUV's sport an impressive towing capacity that rivals many vehicles, allowing trailers, mobile homes, or even other cars to be towed with ease.
Many still group the SUV as a 'gas guzzler' from the news, however in recent years, SUVs have been utilising modern advancements to diminish emissions and improve miles per gallon significantly, meaning the label 'gas guzzler' is a thing of the past with your new low mileage car or rear-wheel drive engines.
Whatever your reason being for interest, the SUV is the quintessential hybrid practical crossover car, cutting back on emissions.
What are the best second-hand SUVs to buy in the UK?
Notably, a second-hand SUV or an SUV on deals is a more affordable and cheaper price than you may think and can fit into many budgets, possibly including your family.
Older cars will generally be cheaper than more present cars. There is a wide variety on the market of second-hand or second-generation entry-level SUV models to choose from or find on deals with large amounts of rear and boot space for petrol or diesel; here are a few practical examples of some of the widely considered best selling choices:

Land Rover Discovery Sport
Skoda Yeti
Nissan Qashqai
Volvo XC90
Range Rover Evoque
Ford Kuga
What are the most reliable best-used SUVs?
Not everyone can afford or fit into their budget the price of a new car with a great value interior, and not every used buy SUV has a good reliability record.
With the number of affordable cheaply priced SUVs on sale or with deals constantly being launched, so do your options of second-generation or best-used cars; it can become overwhelming differentiating or reviewing these versions, the prices or knowing which model of car is right for you.
The What Car? Reliability Survey understands your concerns and gathered data from a multitude of car owners ranging from 175 models, 31 brands including Skoda, Renault, Dacia, BMW, Range Rover, Volvo, Hyundai and Nissan, petrol and diesel versions, older and more present models, and roughly 13,000 owners, discussing factors such as faults, specific areas of concerns or issues and other reassuring factors.
The culmination of this survey provided an extensive list rating these cars and attaching a corresponding score to the car, all of which is viewable advice for the public to reassure and inform you in your decision making, including the top 10.
1. Toyota RAV4 (2013-2019) 100%
1. Honda CR-V (2012-2018) 100%
3. Audi Q3 (2011-2018) 96.5%
4. Toyota RAV4 (2006-2012) 95.7%
5. Vauxhall Mokka petrol engine(2012-2019) 95.2%
What are good second-hand used SUVs for less than £10,000?
While the SUV may sound appealing to you and solve a multitude of your needs, you may believe a new car to not be financially feasible over your used car.
Lucky for you, there are a plethora of outstanding models available to you with decent trimmings and a seven-year warranty, all under £10,000 such as the Mazda CX-5, Kia Sportage, Honda CR-V, Suzuki Ignis, and Volkswagen Tiguan or the slightly over mid-end Nissan Qashqai and Skoda Yeti are all considerably cheap to run and practical, fitting into your budget.
It is always worth checking on deals for these types of models as their APR will go down over time.

Volkswagen Tiguan
Pros: Functional interior, Economically great fuel economy, spacious interior, great interior quality
Cons: Noticeable firm discomfort during the ride, Not suited to off-road manoeuvrability, Higher running costs over its competitors
Mazda CX-5
Pros: Spacious interior, great rear and boot storage space, Favorable handling and control over the Nissan Qashqai, Economically great value for fuel economy, good to drive, practical
Cons: Considerable amount of noise produced, Noticeable firm discomfort from Sport Models during the ride, Bland and dull interior quality.

Kia Sportage
Pros: Spacious and functional Interior, Good value for money, favourable control, great interior quality, fun to drive

Cons: Considerable amount of noise produced, Not so favourable handling. Some models do not include the emergency braking feature.

Honda CR-V
Pros: Favourable control and handling, Economically Good value for money on fuel economy, functional and well-constructed interior quality, good to drive, practical
Cons: Higher running costs over its competitors, entry-level models are short on the standard equipment, No newer models than 2015

Suzuki Ignis
Pros: Roomy interior space, Wide variety of internal features, Favourable manoeuvrability, great interior quality, large rear and boot space, fun to drive
Cons: Not so favourable handling, Noticeable jittering discomfort during the ride, difficult to manage touchscreen navigation, chunky looks

What used SUV should I avoid?
While SUVs are great and can suit a multitude of consumers and their individual needs, not every model is class-leading or capable of these feats, and while well equipped can often don't have the greatest reliability or practicality; the What Car? Reliability Survey can show you the top 10 cars to avoid. Some examples include:
1. Land Rover Discovery Sport (2014-2019) 73.1%
During the What Car? Reliability Survey 49% of Discovery sport owners noted a problem with their car, a jump of 15% from its non-sport counterpart and faults spanning all 15 categories.
The majority of faults were derived from the exhaust systems, electrics, infotainment systems, batteries and even the 2.0-litre diesel engines themselves. 50% of cars were rendered immobile after encountering these issues, with 33% taking upwards of a week for repairs and 12% facing bills ranging from £50 to £1000.

2. Range Rover Sport (2013-present) 74.2%
Being a luxury model, you expect a certain level of dependability; you're often left dissatisfied when it comes to the Range Rover Sport. This range rover sports a plethora of problems ranging from air-conditioning, bodywork, brake pads, electrics, infotainment systems, the fuel tank and system, trimmings, gearboxes, clutches, handling, suspension and even the 2.0-diesel engine itself. Up to 40% of owners noted a problem with their car leading to an average of 66% of these cars being rendered immobile with repairs of upwards of a week.

3. Land Rover Discovery (2015-present) 77.9%
During the "What Car? Reliability Survey" 34% of Discovery owners noted a problem with their car, most notably bodywork, trimmings, conditioning, gearboxes, electrics, infotainment systems and the clutch; while less critical, very apparent and consistent across these models. It was reported that on average, 66.66% of maintenance or repairs on these models lasted upwards of a week leading to prices of £400 on average for a per cent of owners without warranty. It is pertinent to check that your land rover discovery comes with at least a five-year or seven-year warranty.

If you or your family are in the market for have saved up some money and are considering upgrading your family car to an SUV, whether it's for the multiple rear seats, practicality, large rear and boot space, spacious interiors or off-road manoeuvrability.
Some best-used, on deals or brand new cars to actually consider are the Nissan Qashqai, Ford Kuga, Kia Sportage, Volvo XC90, Skoda Yeti and Volkswagen Tiguan. In addition, over time, the APR on these vehicles could go down.
---
If you live in the Hampshire area, we offer a large selection of fantastic used cars for sale. Follow this link to find out more about our used car sales in Hampshire.