Best Used Family Cars
Posted by:
Admin
Tags:
Posted date:
23-11-2021
Are you looking for the best used family car? We look at the top choices for second hand family cars. We discuss the types of family car and how to choose the right car for you.
What is a family car?
The pivotal focus of a family car or family motoring is its practicality.
A family car has certain requirements such as seating a minimum of four adults in the cabin, safety, miles per gallon, child seats, driving position, spacious litre boot storage.
There is also possibly room for pets or other electrics and premium features such as cruise control, flush steering wheels, seven seats, parking sensors, four-wheel drive, 1.6litre plus engines or 18-inch alloy wheels.
Due to an average family's budget, the automobile will have to be an affordable, practical, and economical ride with low running costs.
Modern cars need more than a simple A to B requirement; this means comfort, entertainment, space, etc.
Family cars consistently undergo the school run, messy kids, multiple passengers, trips, etc., meaning a reliable motor has been essential for generations of households.
Types of family car
There's a wide range of family cars on the market ranging in sizes, older or more present options, engine sizes, prices, petrol and diesel engines, etc. Common types include:
Hatchbacks
While being generally smaller in size and may only include a litre petrol engine, they still can have their place within your household, are great with fuel economy, handle well and are economical and cost-effective in terms of maintenance and upkeep.
Some well-known examples are the Ford Focus, Hyundai i30 or the Vauxhall Astra.
SUVs
Family SUVs are globally increasing in popularity, especially here in the UK, leading to more companies jumping on the bandwagon and having launched their own SUV model for sale, meaning you're left with more choices than ever. With advancements, different miles per gallon, models, brands, etc.
Entry-level old or second-hand SUVs are cheap to run and fit into many budgets.
Estates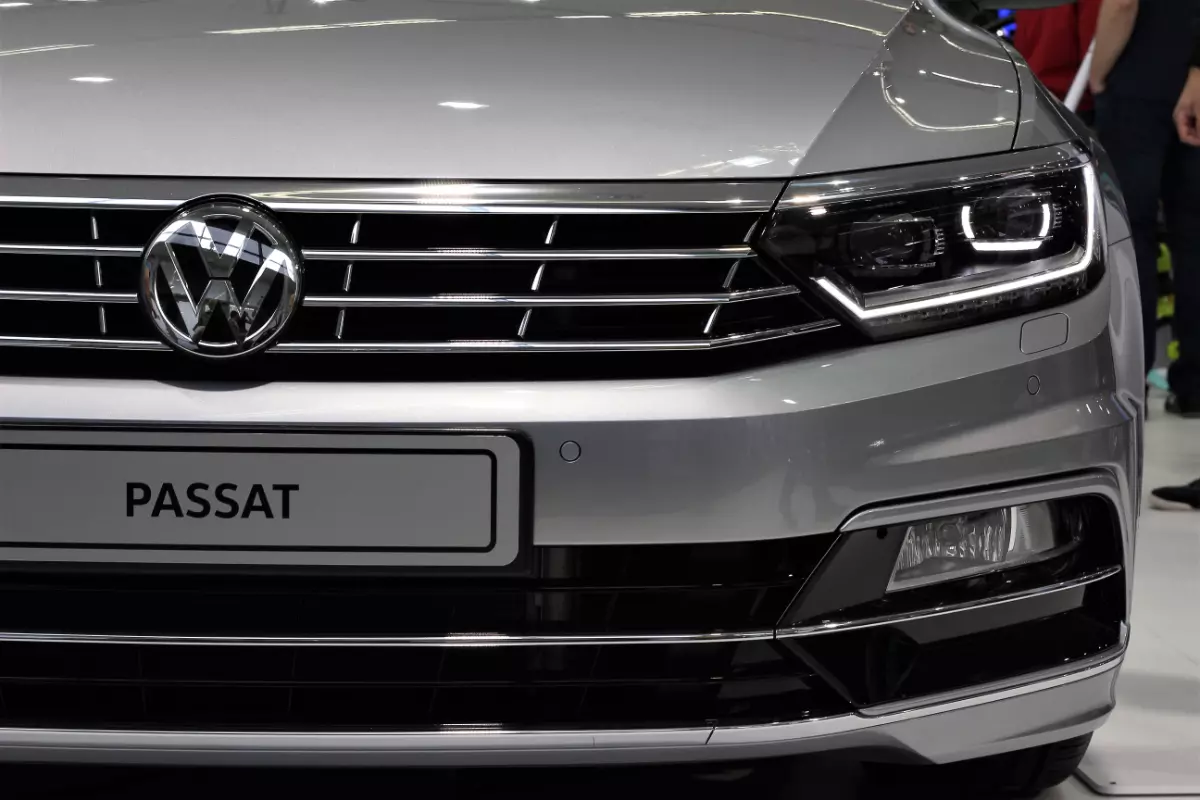 Estate cars are commonly seen as stretched out hatchbacks or saloons that offer all the same features and benefits with extra thought given to the interior and boot space and overall practicality.
MPVs
The defining car of the modern family is an MPV and for a good reason; practicality, boot space, spacious interior, especially in the rear, an average of five rear seats, etc.
The central thought when designing an MPV is how it will fit into the modern family-friendly life and benefit them or create ease of life in those school run struggles. Some well-known examples are the Citroën Grand C4 Picasso/Grand C4 SpaceTourer or Ford C-MAX.
Saloons
Saloons excel in many areas ranging from aesthetic handling, spacious rear boot storage, even fitting the standard four to five people with comfort. Saloons are a great all-around model.
What are the best-used family cars to buy?
Many factors come to mind when deciding to purchase a family car; practicality, plenty of space, features, great fuel economy, affordability, etc. Some of the best agreed-upon models for under £10,000 include:
4. Volkswagen Golf
While the Volkswagen Golf is widely considered a fan favourite in terms of a family car over its rivals, it can be on the pricey side, resulting in a best-used or older model.
However, regardless of the age or use of the vehicle, you still get all the benefits and features of the Volkswagen Golf;
including a large interior and boot space as well as comfort during the ride due to impressive handling, all for a lower price or apr than a new car while still being nearly new.
3. Seat Leon
While the Seat Golf may come short of the Volkswagen Golf, it does not fall short of its rivals or other cost-friendly family cars.
The Seat Leon above the Volkswagen Golf is the same reliable, high-quality engine used even in the Audi A3, combined with the smooth fun to drive experience of the more aesthetic Leon, leading to a much better substitute over the Golf.
2. Skoda Octavia
Comparing the Skoda Octavia to the previous Volkswagen Golf and Seat Leon, the Octavia comes equipped with more space than the Leon and higher value for money than the Golf.
However, in terms of practicality and being roomy, the Octavia is the forerunner on this list. While the Octavia may not have the aesthetic stylings of the Golf's interior or the fun to drive nature of the Leon.
The features of the rivals are soon forgotten when behind the wheel of the Skoda Octavia, boasting a spacious interior and boot and good to drive at higher speeds placing the Skoda Octavia at number two on the list.
1. Audi A3
The Audi A3 is one of the best options on the used market for a family car with impressive reviews.
Aesthetically superior to the Seat Leon both externally and internally with flush seats and premium trimmings without giving up comfort or practicality and still good to drive.
The Audi A3 comes with many engine variations with options higher than its rivals, such as the Golf or Leon. While the Skoda Octavia provides more space, the Audi A3 meets its rivals in the middle or excels in all areas leaving little to no compromise.
That is why the Audi A3 is heavily considered the best model of 'family car' for under £10,000.
What's the most reliable best family car?
BMW 1 Series diesel (2011-2019)
Alfa Romeo Giulietta (2010-present)
Skoda Octavia petrol (2013-2020)
Mercedes A-Class (2013-2018)
Mini Clubman (2015-present)
The diesel counterpart comes with double the dependability of its petrol rivals, leaving only a fault margin of 5% compared to the 10% of petrol. The BMW 1 Series also boasts an average maintenance time of downwards of a week and for free due to warranty.
The Alfa Romeo Giulietta breaks the stereotype surrounding Italian cars. These cars come with a fault margin of 12%, with faults divided between the breaks, gearbox and clutch. However, these faults still rendered the vehicle operational and were fixed within the day with no additional fees due to the warranty.p>
The petrol counterpart comes with increased dependability over its diesel rivals, leaving only a fault margin of 12% compared to the 14% of diesel. A large percentile of faults was equally due to the electrics and the engine; specifics include air conditioning, infotainment and the sat-nav.
These faults still rendered the vehicle operational, and two-thirds were fixed within the day, with an average of 90% reporting no additional fees due to the warranty. In addition, 10% reported no bills upwards of £200.
Which used cars to avoid?
1. Seat Leon diesel (2013-2020) 82.7%
Specifically, the diesel version; while the diesel version reported an average of around quadruple the faults, the petrol variant is still a superb choice.
40% of owners reported faults, with 33% reporting their vehicle non-operational. 33% of owners were not covered by warranty and reported bills downwards of £500 or monthly.
2. Peugeot 308 (2013-present) 83.3%
33% of Peugeot 308 owners reported faults with their vehicle, specifically electrical issues surrounding entertainment or sat-nav systems which made up 20% of the 33%. Other issues included trimmings, suspension or other external issues.
A shocking 53% of owners issues were not covered under warranty and faced fees downwards of £1000 or monthly payments.
3. Volkswagen Golf diesel (2013-2020) 83.6%
The petrol counterpart comes with double the dependability of its diesel rivals, leaving only a fault margin of 18% compared to the 36% of diesel.
The majority of reported faults surrounded externals, batteries, engines, electricals, gearboxes and clutches, leaving many areas for your car to fault.
This wasn't good news when 25% of faults rendered the vehicle undrivable and repair time downwards of a week. In addition, 33% of faults were not covered under warranty and reported fees downwards of £750 or monthly payments.
What is the best cheapest family car?
Considering the variety between families, their needs and the common issues they share, and affordability, a multitude of family hatchbacks, MPVs, estates and SUVs, and other groups.
The top 12 widely considered best cheapest family cars are:
---
Are you looking for the best used estate car in the Hampshire area? We offer a large selection of fantastic used cars for sale. Car Buyer Hampshire offers a wide array of deals on second hand cars for sale in Hampshire; visit us today.
---